Our first quarter of 2019...
---
2018 was a very busy but very successful year for us. We moved to a new office, expanded our support team and released 3 major updates. Print 18 and SGIA were our most successful shows to date.

Our new office gives us each a little room to breathe and plenty of space to grow so we started 2019 off with our first in-class training session for the new online ordering. There were 8 participants that attended for 2 days with a few new portals launched by the end and a few that were close.

We are still actively investing in our local college's co-op program, our newest student is near the end of their first semester with our development team with our other student about to start their last semester.

Our goals for 2019 include quarterly releases, new partnerships, better tools to help our users, enhancements of current features and more new powerful features.
---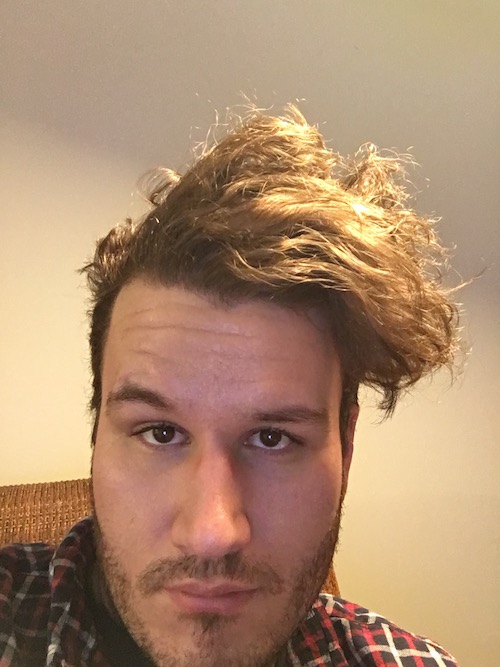 Cam Galbraith has been with DocketManager for 5 years and is one of our Full Stack Developers. At his previous employment he worked in development and learned website development in his free time. He was first hired at DocketManager to create websites for clients, he then dabbled in support for a while before transitioning to our development team. He plays a big part in crushing bugs and developing new features.
---
Getting ready to attend Graphics Canada 2019, it will be great to exhibit in Canada again. Looking forward to meeting new people and seeing some of existing users. Our entire team will be travelling down on Friday to see the show in person, for a lot of our staff this will be their first print show experience.
It's not too late to get your free badge!
Attend as a guest of DocketManager and register with badge code DOCKET19GC
Link is now expired
Currently wrapping up our time at ACUP, hoping to get a lot of good feedback about how University and College print shops operate.
Just got back from exhibiting at dscoop, it was a great show, we met a lot of new contacts and as always it was nice to see some of our existing users who took the time to stop by.
---
We are beginning to implement our quarterly release schedule, with the goal of having a hard set schedule firmed up by the end of the year. Prior to the releases we will be notifying you of your upgrade date through our system messages and will be hosting webinars for both versions so users can see what they will be receiving.
Our hope is that the quarterly releases will give us more time to develop, test and document the changes while giving our users more time to learn, implement and use them.
---
Come Check out our new features in Version 3.13
Monday April 15th, 2019 1:30 - 2:30pm EST
Products
Tuesday April 9th, 2019
2:00 - 3:00pm EST
Customer Goods
Tuesday April 16th, 2019
2:00 - 3:00pm EST
Online Ordering
Portal Setup
Tuesday April 23rd, 2019
2:00 - 3:00pm EST
Online Ordering
Contact Access
Tuesday April 30th, 2019
2:00 - 3:00pm EST
---
You have been a valuable partner with us in our growth, and now we would like to reward you for your assistance. Every referral you send to us that becomes our client, DocketManager will extend to you a $500 credit.
That credit can be used towards any one of the following items:
• Monthly subscription fee
• Custom Portal Set-up
• Template building
• Onsite Training
• Webinars
• Web-based Training
• System Set-up
This offer is unlimited, therefore the more referrals we receive, the more credit you're rewarded with! To apply, please complete the referral form through the link below.
Referral Program
---