Make walk in business easier than ever
In version 3.12, DocketManager has added a new POS option. This feature works with the same products that are used online. A user can save time and create generic items for both the online and POS at the same time.

Products can be setup with the stocks and finishing options that they are allowed, ensuring no mistakes can be made. Quantities can be specifically set or a range provided so the proper quantities can always be chosen.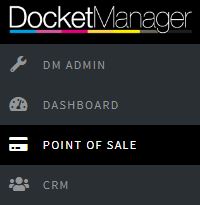 Narrow down the available options by searching for keywords from the name and description or by selecting the catalog options. Customers and contacts can be created on the fly as new business walks in and choosing from existing customers will bring their default discount and tax rate in.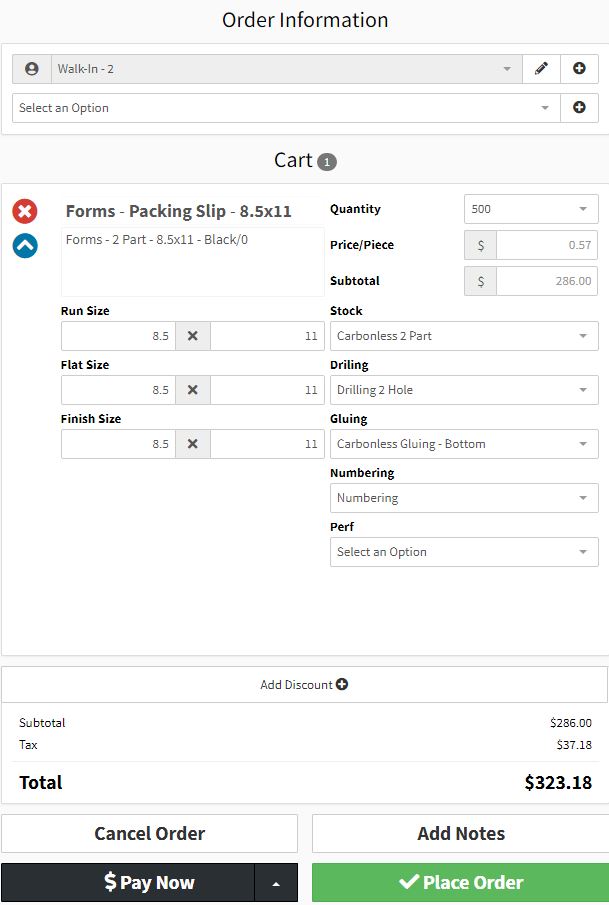 Adding and modifying items is simple to do, it can be used for CSRs as an order entry tool. You can modify the name and description simply by clicking on them and with the right security a user could simply type a price or price per piece. Making changes to stocks, finishing options and sizes can provide real time pricing that is either system calculated or preset prices.

A payment can be made prior to the order being placed and notes added if extra information is needed. If an order has more complex parts to it, the POS can serve as the beginning of the order entry, and then the order can be placed which will allow a user the ability to customize it further.
From creating orders quickly and consistently to accepting payments at order entry, DocketManager's new Point-of-Sale will make taking Walk-Ins easier than ever.