The DocketManager team is always looking for more ways to help our current users become power users and to reduce the learning curve for new ones. Our support articles and videos are a daily project as we work to ehance all existing articles and keep up with creating new ones for all our new development. We are busy working on some new help tools within DocketManager to make finding the information you need easier. There has been a significant amount of time dedicated to our training material and process to not only make things easier for our new users but to keep our existing users up to speed.
---
On most pages of version 3.13, help modals have been added and can be accessed through the question mark icon in the top right of the screen.

These modals contain links to all relative:

Articles
All articles directly related to the page or a feature on the page, as well as any supporting articles that may be available.

FAQ
We are busy identifying and adding FAQ articles throughout the different pages.

Videos
Embedded videos can be view directly from DocketManager or can be expanded to a full screen view.

Forum Topics
In case you are thinking about a new feature or an enhancement, each page will display all open forum topics so you determine if there is an existing discussion to join or a new one needs to be created.

The modal itself is our actual Freshdesk, so our updates are live and users can navigate around Freshdesk to other sections.


---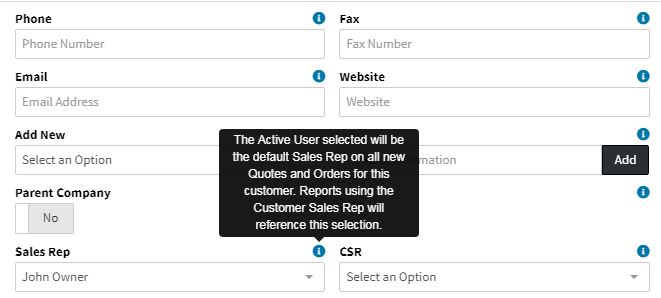 In version 3.14 we have started implementing Tool Tips for almost all fields on all pages. Each tool tip will help explain the purpose of the field, what information should be entered there, and what that information is doing when it is there. Although these additions will strongly benefit new users, it will give existing users the ability to dive deeper into the understanding of each field.
---
Starting with the 3.13 release we will be providing training material for all of the new features in a version. We will continue to host our new feature webinars, create training videos and articles but we would like to offer a simple, easy to peruse training module that will allow a user to learn about each new feature. We will be adding this training module to the release notes section and will also make it available through a system message when your site is upgraded.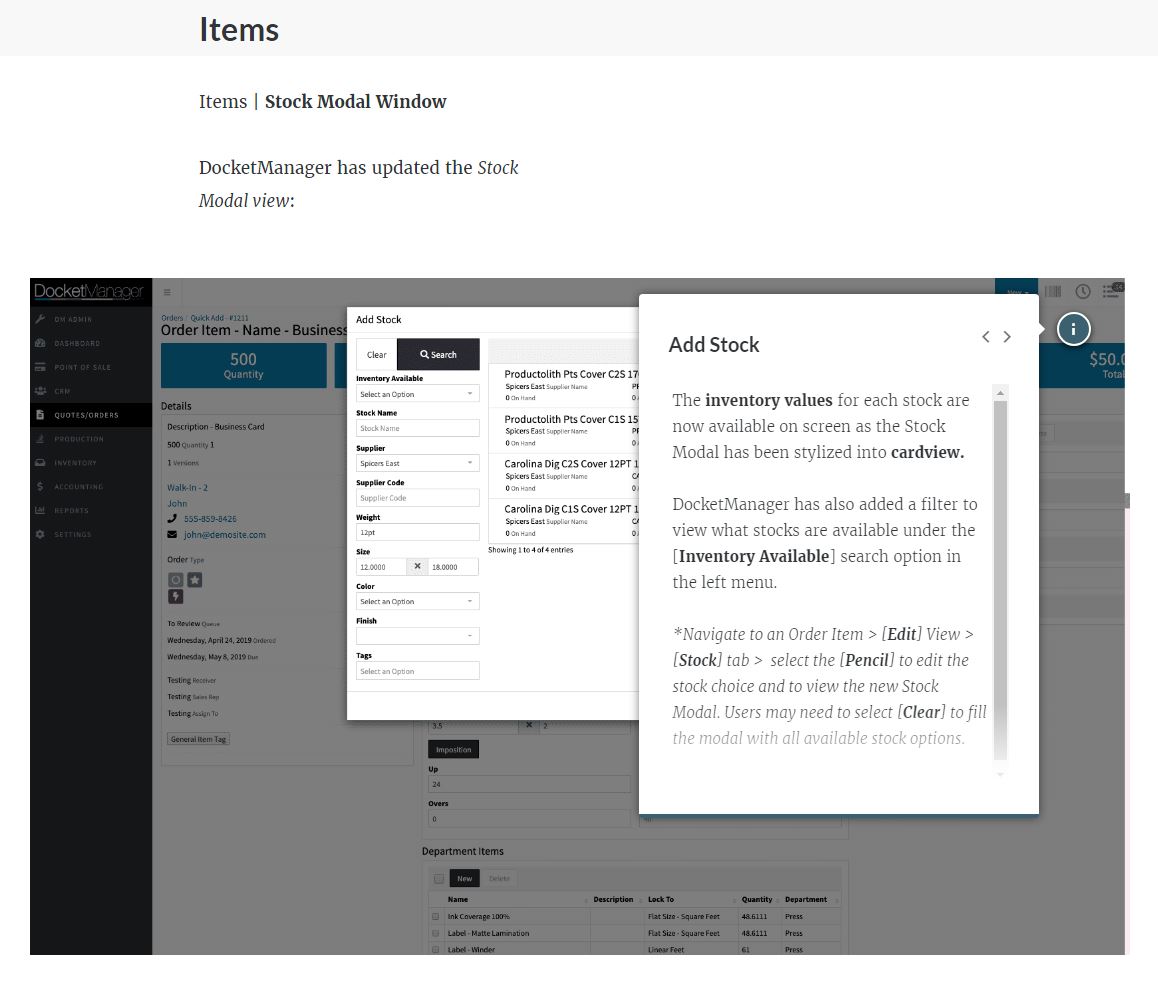 ---
To help ours user increase their knowledge of all things DocketManager, we have been hosting weekly webinars to review different topics and features.

We have recently completed 4 webinars:
Products, Customer Goods, Onilne Portal Setup and Online Contact Access.

In case you missed them or want to watch them again you can access them in DocketManager, in the profile menu under Recordings. You can also visit and sign up for our Upcoming Webinars. Review any QA or New Feature release notes, and check out the latest requests on the Forum.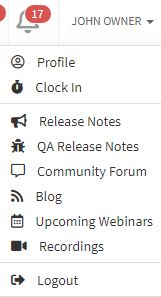 Accounting
Tuesday May 7, 2019
2:00 - 3:00pm EST
Variable Templates 1
Tuesday May 14, 2019
2:00 - 3:00pm EST
Variable Templates 2
Tuesday May 14, 2019
2:00 - 3:00pm EST
Variable Templates 3
Tuesday May 28, 2019
2:00 - 3:00pm EST