Our first quarter of 2021...
---
With the start of a fresh new year, January was spent upgrading all sites to version 3.16 and running through a first QA pass in 3.17. We wrapped up the quarter with final pass as we prep to release it to betas.

While working through 3.17 beta we will be introducing new enhancement based releases to allow our users to receive features faster.
---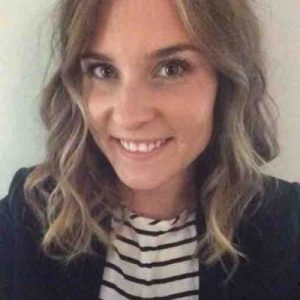 Breanne Darling started at DocketManager 5 years ago, assisting the onboarding team with site setup and other tasks. In prior years she gained print experience from doing manual bindery at Track21 Graphix (the birthplace of DocketManager.) She more recently started the Computer Programmer Analyst program at Fanshawe College and has
joined the development team. Her dedicated focus has helped implement and refine a more advanced QA process for all bug and new version releases.
---
Wondering what we are working on?
We are creating
forum posts
to give our users insight as to what we are working on. The items listed will not only be the forum requests we are working on, but will also touch base on some of the other features or projects that are currently in progress.
---
Daily webinars are still being scheduled for the different sections and functions of DocketManager and additional time slots have been added to ensure no one misses out.
3.17 Beta Webinar
Tuesday April 27th
2:00pm EST
Check out the other webinars are happening now
---
Upcoming beta version highlights
In version 3.17 we have been working on several new integrations including Customer Canvas, Zapier, Stripe and a JDF/JSON/XML export through hotfolders for workflow programs.
Here are some more features that will be available
The ability to expand the GL account values on the GL Account Breakdown.

Can now have it set to choose which default customer configuration to create a new customer from.

The option to Print Invoices on Orders with Balances and Order Status.

---
Have you created a portal you are particularly proud of?
Let us know and you can be a part of our next portal showcase.
We can give you a full shout out and link to your website or we can mask your logo or custom items to show your styling but protect your privacy.

We can't wait to see what you have come up with!
---
You have been a valuable partner with us in our growth, and now we would like to reward you for your assistance. Every referral you send to us that becomes our client, DocketManager will extend to you a $500 credit.
That credit can be used towards any one of the following items:
• Monthly subscription fee
• Custom Portal Set-up
• Template building
• Onsite Training
• Webinars
• Web-based Training
• System Set-up
This offer is unlimited, therefore the more referrals we receive, the more credit you're rewarded with! To apply, please complete the referral form through the link below.
Referral Program
---