Our second quarter of 2021...
---
After two full QA passes using our new testing process, 3.17 has been out in beta for just over a month and half with the fewest reported issues in a version yet.

We have already started adding further enhancements and will start welcoming more users to join the upgrade in the coming weeks.
---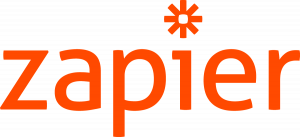 With the new Zapier integration, there are many ways your DocketManager site can be connected to other Apps.


What can you do with it?
When a new payment is created, a proof status has changed or an item has moved into a queue, have someone notified by slack or email.

If you import your orders into another system, use the post invoice or sync order trigger to have it added to a spreadsheet.
---
Wondering what we are working on?
We are creating
forum posts
to give our users insight as to what we are working on. The items listed will not only be the forum requests we are working on, but will also touch base on some of the other features or projects that are currently in progress.
---
In version 3.17 we have been working on several new enhancements as a new way to get features to our users faster.
Here are some more features that will soon be available
Credit Card Enhancements
Sending email addresses for online payments to Card Processor
Storing last 4 card digits, expiry and card type with HTML tags
Send invoice number to Card Processor for reference
Transaction number will be input into reference number field
Prefilling address and email for credit card payments
Task Enhancements
Search page performance
Multi select Assign To field
Security for Filter by Logged in User
---
Daily webinars are still being scheduled for the different sections and functions of DocketManager and additional time slots have been added to ensure no one misses out.
Check out the webinars are happening now
---
Have you created a portal you are particularly proud of?
Let us know and you can be a part of our next portal showcase.
We can give you a full shout out and link to your website or we can mask your logo or custom items to show your styling but protect your privacy.

We can't wait to see what you have come up with!
---
You have been a valuable partner with us in our growth, and now we would like to reward you for your assistance. Every referral you send to us that becomes our client, DocketManager will extend to you a $500 credit.
That credit can be used towards any one of the following items:
• Monthly subscription fee
• Custom Portal Set-up
• Template building
• Onsite Training
• Webinars
• Web-based Training
• System Set-up
This offer is unlimited, therefore the more referrals we receive, the more credit you're rewarded with! To apply, please complete the referral form through the link below.
Referral Program
---