Our third quarter of 2021...
---
We are wrapping up this quarter with almost all sites now running our newest version 3.17 and will continue into the next quarter with our full focus on creating new features, running continuous QA tests and crushing bugs. Our current plan is to do smaller releases of new features and enhancements, as frequently as monthly, so that users can get the benefits of these features sooner.

Unfortunately Printing United Expo 2021 was cancelled this year, we were looking for forward to seeing some of you face to face. We are hopeful 2022 will be better and look forward to the days when we can meet with users again.
---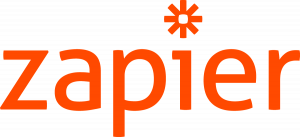 With the new Zapier integration, there are many ways your DocketManager site can be connected to other Apps.


What can you do with it?
When an order is posted, send your customers an email faster to get their feedback on the experience.

Keep your CRM or mailing lists update to date with the create/update customer and create/update contact triggers.
---
Wondering what we are working on?
We are creating
forum posts
to give our users insight as to what we are working on. The items listed will not only be the forum requests we are working on, but will also touch base on some of the other features or projects that are currently in progress.
---
In version 3.17 we have been working on several new enhancements as a new way to get features to our users faster.
Here are some more features that will soon be available
Online Enhancements
Added online-order class for Order Status
reCAPTCHA on Registration
Prefill Order Name
Order Enhancements
Order bulk actions additional fields
Toggle for posting in closed out period
Averaged option on outsourced scales
---

A better UX experience
Right-Hand Panel Project
Email records, timers, tasks and alerts have been moved into the new right-hand panel allowing users to keep them open while still navigating throughout the site. Announcements have been added so that important messages or new features can be shared you.
---
Daily webinars are still being scheduled for the different sections and functions of DocketManager and additional time slots have been added to ensure no one misses out.
Check out the webinars are happening now
---
Have you created a portal you are particularly proud of?
Let us know and you can be a part of our next portal showcase.
We can give you a full shout out and link to your website or we can mask your logo or custom items to show your styling but protect your privacy.

We can't wait to see what you have come up with!
---
You have been a valuable partner with us in our growth, and now we would like to reward you for your assistance. Every referral you send to us that becomes our client, DocketManager will extend to you a $500 credit.
That credit can be used towards any one of the following items:
• Monthly subscription fee
• Custom Portal Set-up
• Template building
• Onsite Training
• Webinars
• Web-based Training
• System Set-up
This offer is unlimited, therefore the more referrals we receive, the more credit you're rewarded with! To apply, please contact
sales@docketmanager.ca
---