Offer your clients new online features.
Allow your customer to use our great new W2P features including Quote and Proof Approval.  Drive them to their online portal to approve quotes and proofs but use their existing products as well as new products like promotional products and offers to get them to stay.  They will see the benefits of doing everything in one place, in their own time.
Proof Approval
Send your clients online to review their proofs, they can send approvals or changes right back into the MIS and the user who sent the proof will receive an alert.  The information on the page is customizable as well as the verbiage on the button.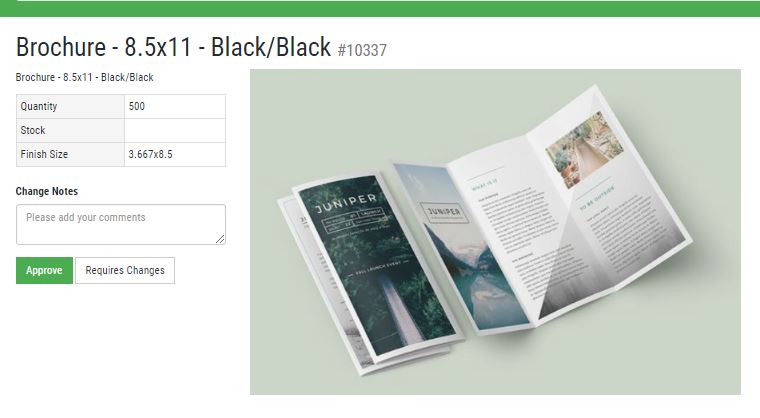 Quote Approval
By putting your customer's quotes online, they can choose the items and quantities they want to proceed with and the order will be created on the MIS system meaning no data entry time required.  This page is also customizable and the information can be configured the way that works for you.